Commercial Kitchen Extraction Cleaning

Northampton, Daventry, Wellingborough, Kettering, Corby and Rushden
If you require commercial kitchen extraction cleaning in Wellingborough and Northampton, contact Reynolds & Son today. We are your local extraction cleaning professionals. Extraction cleaning is a fundamentally difficult and dirty job.
Here at Reynolds & Son we can ensure your systems meet Environmental Health and Insurance Companies requirements throughout Wellingborough, Daventry, Rushden, Kettering and the whole of Northamptonshire.
We provide thorough cleaning of your Extraction System to ensure it is cleaned to the highest standards and that your insurance is valid. Our work here at Reynolds & Son we like to think comes from repeat business, word of mouth along with advertising. Showing us that the friendly and professional service of work and quality we carry out is desired by many in Wellingborough, Northampton and the surrounding areas.
Northampton
Daventry

Rushden

Kettering
Wellingborough

Corby
Quite simply we make your life easier so that you don't have to worry. Our work times are arranged to suit your needs. We can be on site for early mornings, day works or over night cleans if required. Whether you are looking for extraction cleaning in a hotel, restaurant, pub, takeaway, catering facility or maybe a family run business then our service can be tailor-made to suit your every need.
Please call us today on Northampton 01604 454263 or mobile 07837104269 for extractor fan, filters, canopy and ducting cleaning in Wellingborough and Northampton.
Extraction Fan Cleaning
Usually a commercial kitchen extractor fan is out of sight and out of mind. Except when it is noisy and failure occurs.
Grease build up on the fan blades, casing and the motor can restrict air flow, which can cause overheating and failure of the unit if it is forgotten about.Removing the grease from the motor body cooling vanes, casing and blades helps to maintain the prolonged usage and life of the fan.
Usually a fan failure will result in the shut down of the kitchen with loss of revenue and inconvenience to your customers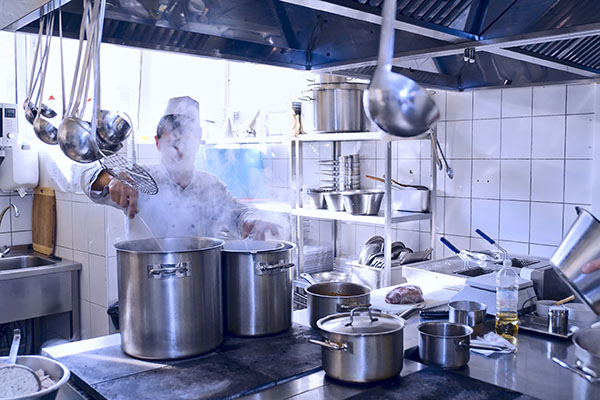 There are many reasons why you can benefit from professional extraction cleaning in the Wellingborough and Northampton areas. At Reynolds & Son , we specialise in extraction cleaning and work with clients throughout the UK. We aim to keep your systems working as they should and to meet the environmental health and insurance companies requirements.
We believe that a clean system will not only look good and be compliant, but it will also improve its functioning and be a healthy option in your kitchen. Don't forget extraction filters should be cleaned on a regular basis. If required we offer a filter exchange service and can supply clean filters whilst yours are being cleaned off site. A simple service that makes very good sense.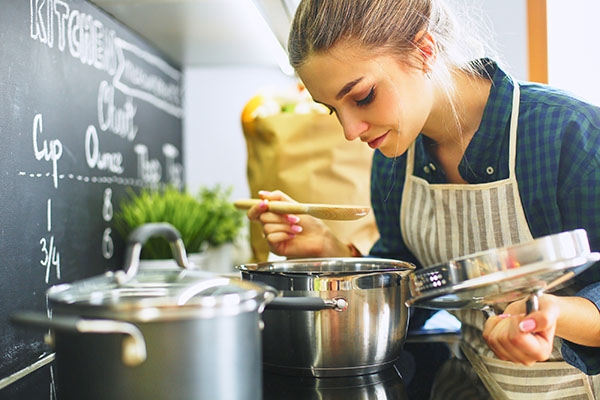 Kitchen Extraction System Cleaning
When it comes to the cleaning of your kitchen extraction system, Reynolds & Son is your leading specialist. We have more than 15 years experience in the industry, providing our customers with high-quality service that is unparalleled.
We have a very friendly team and a very reliable service that you can count on. As a small family run team, you are always guaranteed quality workmanship and we will go the extra mile to make your day.
Whether you have a small or large extraction system managing a very busy commercial kitchen can be difficult, we can assist you in the cleaning and maintenance of your extraction system. We know that an extract can quickly build up with grease and grime, and this can easily cause problems which can then become a health hazard. This can also become a fire risk if not attended to, which is why it is very important to get your extractors cleaned regularly.
Cleaning and degreasing an extractor is not only a healthy way of doing business but it is also very cost-effective in the long run, as it prevents you from doing repairs and maintenance that might have been unnecessary.
We ensure that we keep your extractors and ducting working perfectly. This means you can be free to concentrate on your day-to-day running of the business.
Our Grease Cleaning Equipment
When it comes to our grease cleaning equipment, we only work with the highest quality products to ensure the best possible service to you. Our equipment is always clean and working perfectly, and it is highly effective in cleaning even the hardest to reach places. We can assist with cleaning small and large extraction systems, making our service effective for both large and small and commercial customers.
We also specialise in access panel fitting, sealing and cleaning as well, meaning that we can assist in cleaning your entire extraction system. We will remove all grease and grime, and we have specialised equipment that ensures that we will leave your kitchen extraction system as clean as it can possibly be. Very occasionally due to siting requirements it may not be possible to gain access to all areas of duct-work. If this should happen it will be noted on the Cleaning Certificate.
We can also provide you with a no obligation free quotation, so that you will know exactly what price you are paying. We offer a maintenance service with regular cleans if required to keep your extraction system clean and effective 365 days a year.
How To Clean an Extractor Fan
Give us a call on 01604 454263 or mobile 07837104269 for some advice.
The Importance Of Kitchen Duct Cleaning
It is very important to ensure that your kitchen extraction system is working properly, and these include regular cleaning of your ducts. At Reynolds & Son, we can assist you with your kitchen duct cleaning, which saves you a lot of time and offers you a cost effective way of keeping your entire extraction system clean and working perfectly. This means you will have a healthy and fully working system ensuring you comply with health and safety legislation.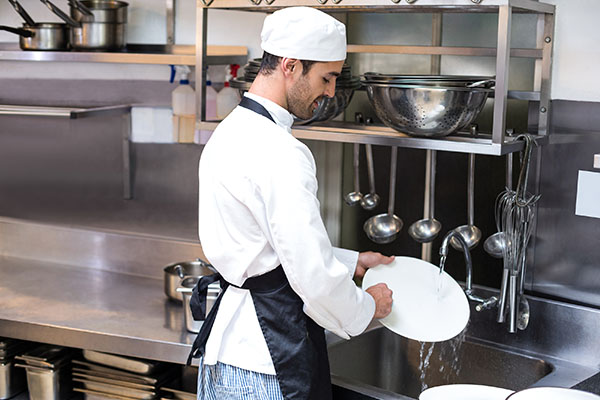 When it comes to commercial Kitchens, you may have a very large extraction system that needs to be cleaned regularly. We specialise in commercial extractor fan cleaning and can provide you with a thorough service at a cost-effective price.Where possible we take your system apart, or fit access panels and clean it thoroughly, before reassembling everything and testing that it works perfectly. We have all the right equipment in place, ensuring that we can do a high-quality job and that our workmanship is always guaranteed..
As a small family run team, we have more than 15 years experience in the industry and are very proud of our great customer feedback history. We still have our very first commercial client still on board 15 years later. We can assist customers throughout the UK, and we specialise in the areas of Northampton and surrounding counties.
Commercial Extractor Fan Cleaning in Northampton
Do you require commercial kitchen extraction cleaning in Wellingborough and Northampton? If you would like to learn more about the extraction cleaning service we can offer you throughout Daventry, Rushden, Wellingborough, Kettering and the whole of Northamptonshire then please call us today on 01604 454263 (office) or 07837104269 (mobile) and we will do our best to help.